Most of our clients ask us, what's the most effective and up-to-date pricing strategy for e-commerce businesses?

Unfortunately, there is no straightforward answer to this question. We tell them each business has different needs and objectives, therefore, their marketing strategy must be unique. The most logical approach would be to incorporate the convenient aspects of the tactics you've learned into your unique strategy.

But then, how can you decide which strategies to add to your marketing mix?

Here in this post, we'll talk about the latest pricing trends in the ecommerce industry to keep you on track. Hopefully, knowing these trends will help you develop an up-to-date pricing strategy and avoid outdated practices.
Trends in Ecommerce Pricing
Dynamic pricing
Dynamic pricing refers to a strategy where businesses continuously adjust prices according to market conditions. The factors affecting the changes vary for each company, but they are usually based on demand and supply forces, competitor prices, seasonal shopping events, etc.
The most famous example of a successful dynamic pricing strategy is Amazon. The company developed an internal dynamic pricing engine that tracks competitor prices, calculates many factors, and continuously adjusts prices according to optimal price/demand points based on its calculations.
No one can tell you whether a low price or a higher price might result in more profit without price testing for your online store. That's why it is a pricing trend and very important to stay dynamic in pricing.
Transparency
Nowadays, shoppers have easy access to pricing information. That's why they easily detect fake original prices. What's a fake original price?

Look at the product below.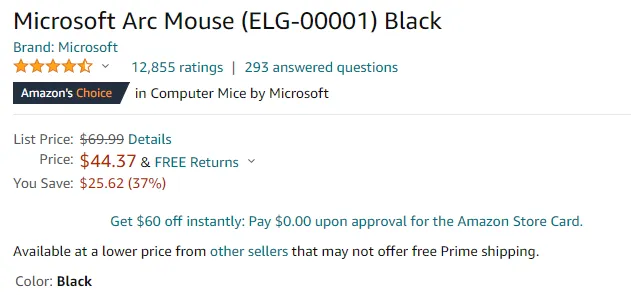 Saving $25.62 for the purchase sounds too good to be true, right? Well, maybe it's not the case.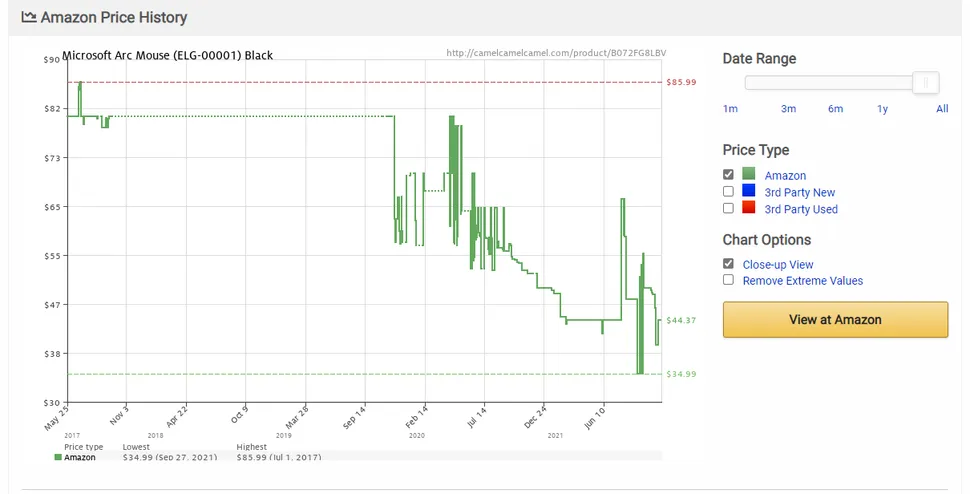 As you can see, the original price has never been $69.99 elsewhere. In fact, it was just listed for $34.99 before the discount. The $69.99 offer is called a fake original price.

Today's shoppers not only find the best deal they can get in seconds, but they are also able to compare price offerings from different cities, states, countries, and regions.

The message is clear – need to keep it clear and simple if you want to build trust with your customers online and encourage sales.

Personalization
What about personalized pricing?
The purpose of personalized pricing is that the retailer has an idea of who the customer is and incentivizes the customer based on their characteristics and actions. Businesses often collect consumer data with consent. Firms try to make use of that data to offer their customers a personalized shopping experience.
The company uses historical data to reveal individual buying patterns and offers each buyer different discounts and bundles with the help of their dynamic pricing engines.

Say, a shopper buys ink and toners for her company. Every four months, she looks for a good deal to buy in bulk. When online retailers have such valuable data, they can offer her a personal discount in times she's looking for a bargain.
Instead of constantly offering mass discounts targeting every single shopper, knowing their buying patterns allows retailers to offer personalized prices. It has two significant advantages.
Rather, knowing their needs and offering them what they need at the right time will help you establish a loyal relationship with your customers. Moreover, even though big data analysis is not exactly cheap, it can be more effective than campaigns targeting a mass audience.

Psychological pricing
It is a strategy that uses pricing to influence a customer's spending or shopping habits to make more or higher value sales.
Using a .99 in your pricing can be an old trick in your online store and doesn't feel like the right move. Psychological pricing is one of the uprising pricing trends in 2022 and there are several strategies that you can use.

One of the most known coffee brand Starbucks was offering three drink options: Short, Tall, and Grande. Most people avoided the extremes–Short and Grande–and ordered Tall drinks.
But when Starbucks dropped the short size from the menu and added the venti size, the grande became the middle—and most frequently selected—option. So people started paying more for a smaller difference. Psychologically, they were tempted to buy a grande coffee.
In Ecommerce, pricing is very important in platforms such as Shopify with many online store owners where competition is quite high. According to one research, the most important point for the buyers viewing the products is the price. In this case, pricing trends will be very useful to you. Make sure you adjust your prices according to these trends.
Let's check some of the psychological pricing methods that can be beneficial for your online business.
1. Innumeracy
Innumeracy methods take simple math and give the option that's more appealing to the customer. Think of saying a box of pizza might be on sale for 50% off if you take two pieces. On the other hand, a different brand's box of pizza is promoted as take one, get one free. Happy hours can be a good example of innumeracy.
The buy one, get one free option sells better, that just has the same meaning but a different point of view. Customers feel like it's a better deal. It is the psychological pricing behind it.
2. Odd pricing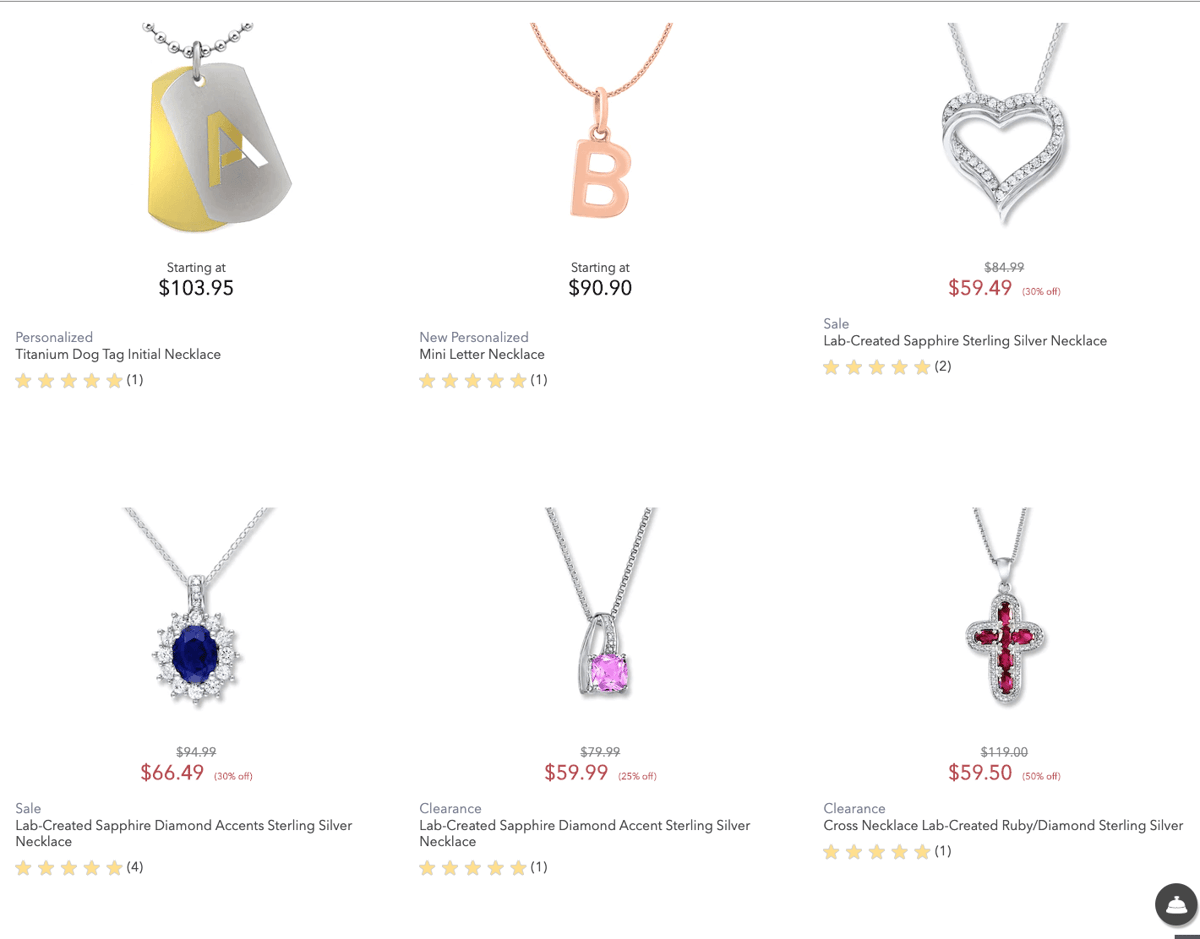 So many marketers pursue this tactic where they try to increase demand by cutting an even price into an odd, slightly cheaper one. Customers purchase products that end in an odd number more often than items with an even number.

These pricing tactics will work for you, especially on platforms where there is a large number of views such as Google Shopping. Remember that small changes can have big impacts.
3. Pricing in descending order
Consumers aim to spend more on higher-priced products when the prices are listed in descending order. However, you should always consider that consumers value also freedom of choice. Even if you rank the products in descending order, provide other ranking options as well.
Hyperlocalization
Big data also helps in micromanagement. Marketers use big data analysis to identify hyperlocalized price zones. Suppose there is a significant income disparity between two neighboring areas.
Offering them the same products at the same prices is not a very reasonable strategy.
Instead, you can differentiate your product assortment to target different buyer personas.
Let's think of an example.
Suppose you want to sell smartphones in these neighborhoods. You have iPhones and Xiaomi smartphones in your assortment. They both have very similar product features. iPhones symbolize prestige, whereas Xiaomi phones triumph in a cost-benefit analysis.
Now, in a neighborhood where people have low discretionary incomes, advertising people to buy an expensive smartphone is not the smartest plan, and it can cause negative feelings toward your brand. On the other hand, promoting Xiaomi phones in the same neighborhood with local ads can help you boost your sales.
Automation
Ecommerce automation is developing software. It helps your online business convert into automated tasks.
Automation follows competitors systematically. It reports daily price changes of competitor products. So, it becomes much easier for you to follow important details regularly. This allows you as a business owner to step into a more strategic role by automating tasks that take up a lot of your time.
Another very important part is to track the price changes of competitor products for many reasons. It helps you to determine the best price to make your product more attractive. Black Friday is a very good example. Countless discounts and price changes make it difficult to follow possible outcomes. That's what repricing automation is for. It monitors the prices and offers you the most ideal option for your business. That way you can have the advantage of being one step further in the competition and stay dynamic.
An important thing to do is to focus on the bigger picture. Because little matters end up taking up most of your time. Let yourself start using e-commerce automation tools. You will be able to automate specific repetitive tasks. This frees up your time and allows you to focus on your company's growth!
Also predicting the future prices is an option too. Automation with detailed pricing analysis can help you in this topic.
Of course, predicting the future sales volume can give you significant leverage over competitors. You'd have a better understanding of how many units you'd need to have in stock, you'd have an approximate idea of your shipping costs, etc.
Final Words
Ever since people started trading, sellers have been developing tactics to persuade their audience to buy. Some of these tactics used to exist, and some still have an impact on consumer psychology.
Of course, these pricing trends will be continuing to change around the world all the time. Stay updated on different pricing strategies and always work on your pricing plan.
pricing strategies
pricing trends